Welcome
in la Villa Eugène
Guest rooms and dining
Welcome
in la Villa Eugène
Guest rooms and dining
Welcome
in la Villa Eugène
Guest rooms and dining
Our Guest House In La Bresse, Vosges
Villa Eugène is located in la Bresse, in the heart of the Ballons des Vosges Regional NaturalPark, just a few minutes from Vallée des Lacs.
You will enjoy an exceptional location, 15 minutes from Gérardmer and 20 minutes from the Route des Crêtes, at the gateway to Alsace.
By choosing our guest rooms, you will have a front row seat as you enjoy the superb landscapes of the Hautes-Vosges.
Villa Eugène is located beside the road linking the centre of La Bresse to the Chajoux valley, one of the most picturesque valleys in Vosges.
Our 5 rooms can accommodate up to 15 people (12 fixed places plus 3 extra beds).
Guest rooms and dining of the highest quality
We wanted to provide you with extremely comfortable rooms with private bathrooms, a cosy lounge and generous spaces. Our dining room alone is 45 m²!
In winter, our guest house is an ideal place to recharge your batteries after a day on the slopes. We've taken care of everything so that you can rest in a warm and welcoming setting.
During the summer season, we offer a wide range of facilities to help you enjoy the fresh air of Vosges with the whole family: garden furniture, sun loungers, a barbecue, outdoor games, etc.
Throughout the year, our dining room serves delicious local cuisine inspired by culinary classics from Alsace and Lorraine.
Gîtes de France has also recognised the quality of our accommodation by awarding us 3 or 4 Épis (ears of corn), depending on the room.
A house steeped in history
Villa Eugène, a beautiful mansion in La Bresse
Our guest house is a testimony to the prosperous past of La Bresse. It is named after Eugène Jeangeorges, an industrialist who made his fortune in
textiles. The villa, built in 1890, was enlarged after the Great War.
Our guest house is a testimony to the industrial past of La Bresse. The villa, built in 1890, was enlarged after the Great War. It remained in the Jeangeorges family for more than a century. It is named after Eugène Jeangeorges, who made his fortune in textiles.
The inhabitants of La Bresse have nicknamed it the "Château".
During your stay, let yourself be swept away by the charm and personality of this house, with its beautiful moulded ceilings, revamped period furniture… and even a real wood fireplace!
Two hosts to take care of your every need
Our names are Claudine and Jean Eynius. We have both spent our careers
working in tourism right here in the Hautes-Vosges. Now that the time for
retirement has come, we wanted to continue to delight holidaymakers as
they discover the region.
We both fell madly in love with Villa Eugène, which we have renovated and are
constantly adding to its beauty. Jean is always happy to share his tips to
help you discover the region, while Claudine is busy in the kitchen.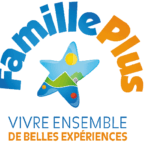 Our accommodation has been given the label "Family Plus"
We are committed to offering families with children a warm welcome. Like the ski resort of La Bresse-Hohneck, Villa Eugène has been awarded the Family Plus label.
More specifically, you will have access to:
● Child-friendly equipment, such as cots, high chairs, booster seats and board games.
● A warm welcome and advice on activities tailored to your needs.
Your children can also play safely in the garden surrounding our guest house. Suitable barriers are in place to protect them from the Chajoux, a pretty little mountain stream that meanders around the property.